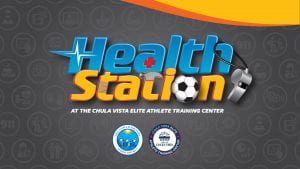 Welcome to the Health Station. 
During your visit you will learn about yourself through your Thrively results and RIASEC, as well as careers in the Health and Science Industry.  The Health and Science Industry for example, would be careers you would see of any person working inside a hospital. 
You will also take the role of 6 different careers with activities take that will put you in that career's professional setting.  Come ready to learn and ready to be inspired by our beautiful setting here at the Chula Vista Elite Athlete Training Center.